Chris has hidden depths – although she is an award winning barber and has been running and working at Cutwise Barbers for nearly 30 years, she is also a fully qualified registered Mental Health Nurse.
This has been her super hero secret for over 20 years.  It is this unique combination that has inspired her to create Man Up – a service to encourage today's male to take care of their physical and mental well being.
Cutwise offers a top quality, walk in barbering service for every man and his boy. One of Crewe's most established barbers, our staff have seen many trends come and go, from a traditional short back and sides, to the more recent; skin fades, patterns and perms!
Credentials
1988 – City and Guilds  in Hairdressing
1999 – Registered Mental Health Nurse
2004 – NHF International Hairdressing Awards Diploma First "High Street Man"
2005 – NHF Gentleman's hairdressing championship award second place
2018 – BBA traditional cut throat shaving with R.B training
2018 – CISC Foundation Botox
2018 – Axiom Face and body waxing
2018 – Axiom Male intimate waxing
2019 – VTCT Level 3 NVQ Diploma in Beauty Therapy Massage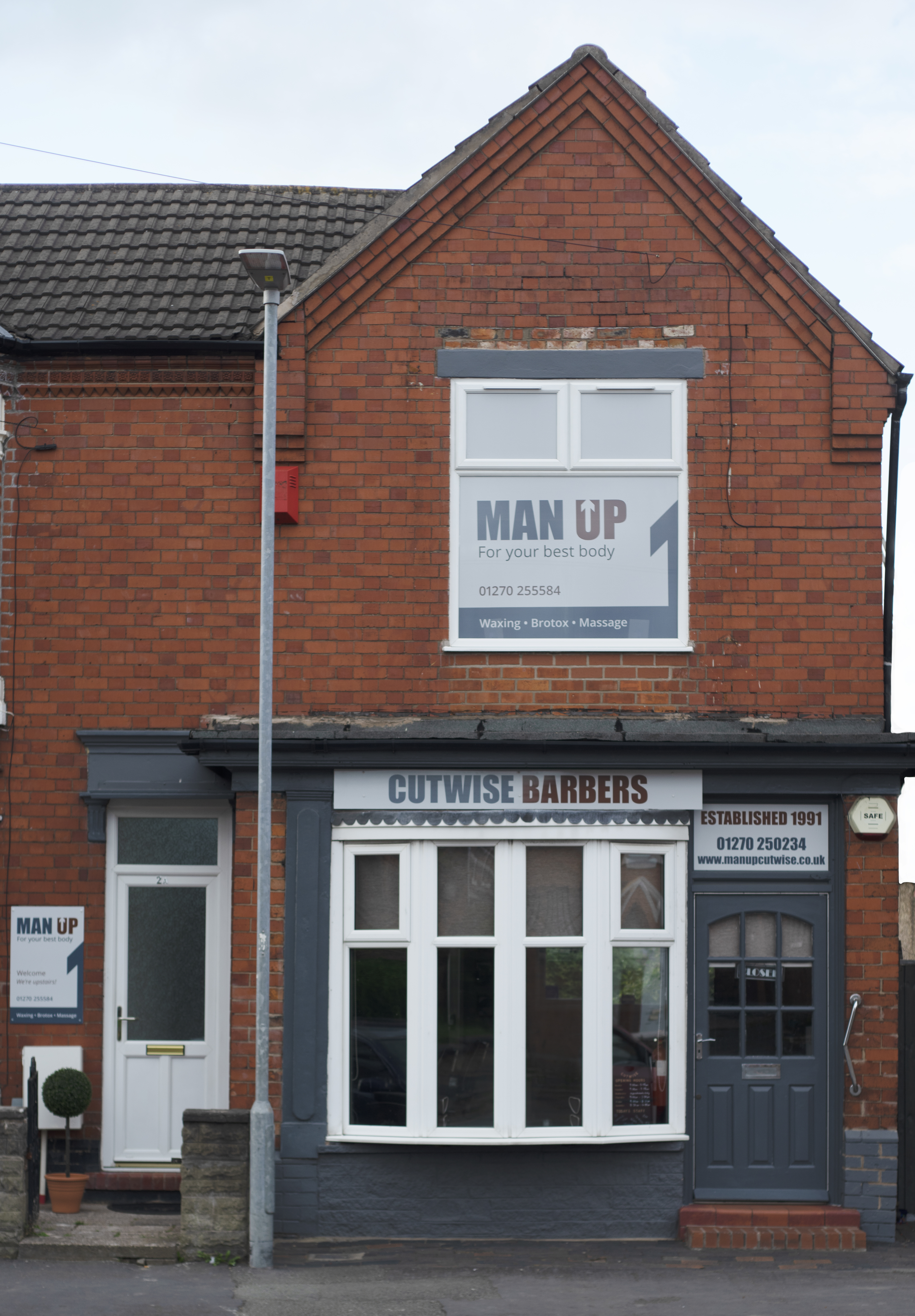 Women Up Events
We can't let the men have it all their own way!
At Cutwise Barbers, every Wednesday is an appointments day where ladies have always been welcome. At Man Up we will continue this trend with Women Up, offering special evening events with our full range of services to suit every woman's needs. Contact us to find out more and book in.